In Thursday's press conference ahead of the IRONMAN World Championship, Gustav Iden was asked who he'd make favourite.
And it's obviously something he'd thought about as he revealed he's got percentage figures in his head for his rivals, with fellow Norwegian and training partner Kristian Blummenfelt topping the list at 30%.
But do the books agree?
Pro Men Odds: Hype or reality?
British bookmaker Sky Bet has priced up both races and converting their fractional odds into an implied winning chance, Gustav isn't too far off as Kristian is on the 20% mark.
But it's Gustav himself who every one of our expert panel – including our very own John Levison – tip as the most likely winner and he also tops Sky Bet's market at 29%.
After him, and also on the 20% point alongside Blummenfelt, is the man who preceded him as Olympic champion, Alistair Brownlee.
As a British-based firm, the odds factor could also be in likely home support for Brownlee – indeed, when the market opened he was given a 17% chance but weight of money has moved that upwards.
After those front three it's a real mix of nationalities – Canada's Lionel Sanders comes next at 13%, followed by Germany's Sebastian Kienle at 12.5%, the only man in the field who is a former winner.
The only other contender to be given better than a 10% chance is 'Yo Yo Yo' Sam Long on 11%.
Pro Women Odds: Kat out of the bag
In the women's race there have been plenty of bets for Britain's Kat Matthews.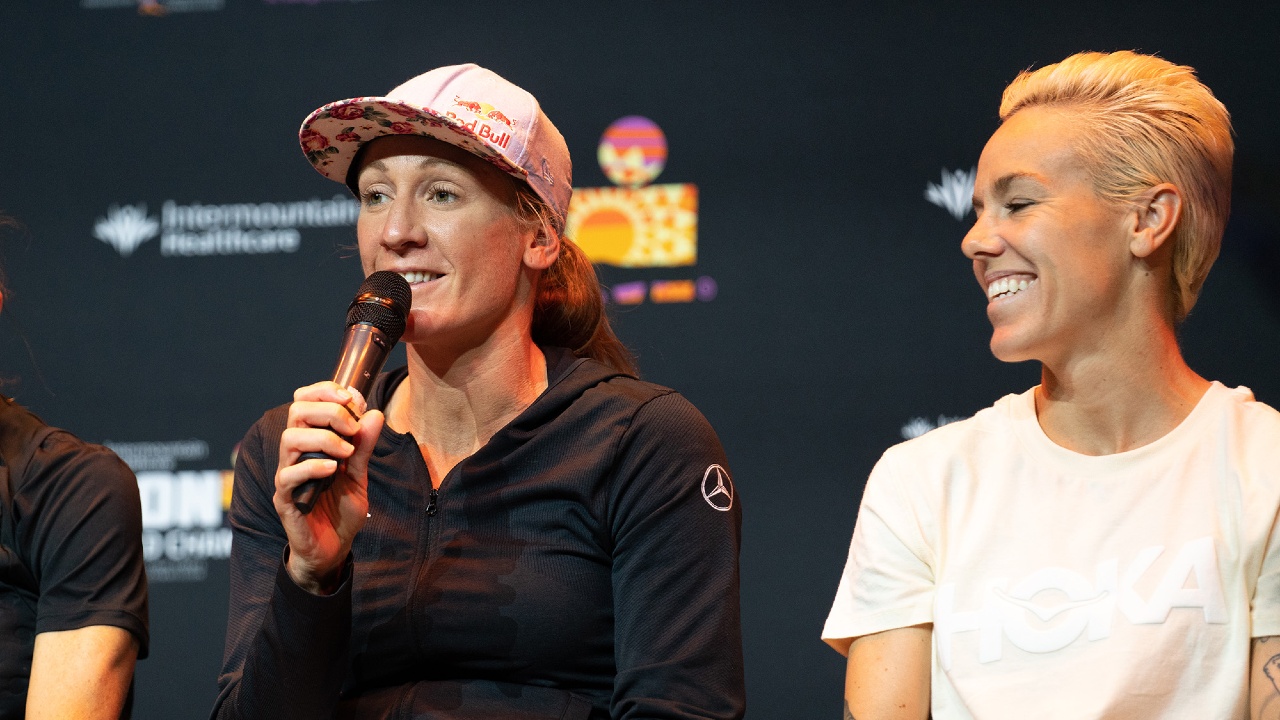 She was originally given a one-in-three (33%) chance but that's now jumped up to 40% as a result of the support – and she's clear favourite.
Defending champion Anne Haug is seen as her biggest rival at 31%, with four-time winner Daniela Ryf on 22% and that trio dominate the market.
Again that echoes our experts' verdict with all of them going for them as their 1-2-3, albeit not in the same order – as John Levison does in his in-depth look at how the race will pan out.
But will they – and Sky Bet – be right? We'll find out soon enough!
How they bet – men
Gustav Iden – 5/2
Alistair Brownlee – 4/1
Kristian Blummenfelt – 4/1
Lionel Sanders – 13/2
Sebastian Kienle – 7/1
Sam Long – 8/1
Cameron Wurf – 12/1
Daniel Bækkegård – 12/1
Kristian Hogenhaug – 12/1
Braden Currie – 14/1
David McNamee – 14/1
Kyle Smith – 1/16
Matt Hanson – 1/16
Andreas Dreitz – 1/20
Ben Hoffman – 1/20
Jan Van Berkel – 1/20
Florian Angert – 1/33
How they bet – women
Kat Matthews – 6/4
Anne Haug – 9/4
Daniela Ryf – 7/2
Heather Jackson – 6/1
Skye Moench – 6/1
Lisa Norden – 8/1
Ruth Astle – 10/1
Fenella Langridge – 14/1